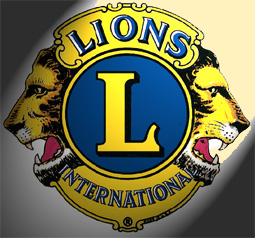 The Flatlands Lions and Leos Clubs will be closed as of January 31, 2022

As long time members of Lions Club International (LCI), the largest service organization in the world, the members of Flatlands Lions and Leos have served our community faithfully.   For over 50 years,  as part of the District 20-K1 Lions of Brooklyn and Queens, the Flatlands Lions and Leos have helped those with health and vision problems, and provided assistance to families and individuals in need.  We have raised and provided funds that have supported a multitude of invaluable community programs as well as providing assistance on the national and international level. 
In recent years, we provided disaster relief during Hurricane Sandy, helping to rebuild over 25 homes in Gerritsen Beach, as well as fundraising for national and international disaster relief in Louisiana, Haiti, Southeast Asia, and the Philippines.  We supported Ovarian Cancer research and prevention, provided support for a Children's Burn camp, spearheaded environmental cleanup of our parks and waterfront ecology, and helped to support green initiatives.  We founded a youth group that logged many thousands of hours in community service, medical missions to help provide sight care to impoverished communities abroad, helped local community feeding programs, provided support to programs for at-risk children and families, aid to seniors and many more services over the years.

We would like to sincerely thank all of our supporters, friends and family, who have made possible all we have accomplished over the years, and ask that you continue to support the Lions invaluable contributions in the community.  Although our club is closing, as many of our Lion members have moved on to other areas, and pursuits –  the work of the Lions clubs in Brooklyn and Queens continues.  As long as there is need – Lions will be there to help.    
As long-time members of the communities they serve, Lions rely on their local expertise to ensure that they target the areas that most need their help –  and as they are all volunteers, 100% of all funds raised goes directly to those in need.   For More Information , Contact: